It's the first Friday of 2018 & I'm home from school because it the feels like temperature outside is -28. Can you say Brrr? I have big plans to stay inside with my girls, watch movies & make some homemade chicken noodle soup! In the meantime, I thought I'd share a few of my favorite gifts from this Christmas!
I got these
eBags Packing Cubes
from my mother-in-law, Mary, and had the opportunity to test them out while traveling to Hornell & Virginia over break. I had heard about them on Cassie Sugarplum's Instagram & was totally impressed by how organized they made her packing. Since I always need more space when packing, I decided that I wanted a set to try myself too. And the verdict - they work amazingly! I used my largest cube to pack my sweaters, then the medium sized one to pack my pants/leggings, the long skinny one held my socks/undies/bras, and the small square held my long sleeved tees & tanks. I am definitely ordering a set for each of the girls, because this was exactly the packing solution I was looking for! (Here is
Cassie's video
on how she uses eBags!)
Next up is my new
Hydroflask
. My brother in law got this for me & I wasn't sure how I felt about it inititally. I have a cute Yeti cup with a straw that I use at school & then I just generally have my tea cups from DD at home. But this is actually PERFECT in that I can toss it in my bag, pack it for practice, and have cold tea waiting for me at the end of the day! I have used it every day since I got it - especially on our trip to Virginia - & am so glad I didn't return it!
Moving onto less practical items, I got a new
Lululemon Define Jacket
from Eric for Christmas. It's luxuriously soft & I love the way it is fitted! Lulu is always an investment & one that I rarely make for myself, so I am so happy that my hubby thought of this gift for me!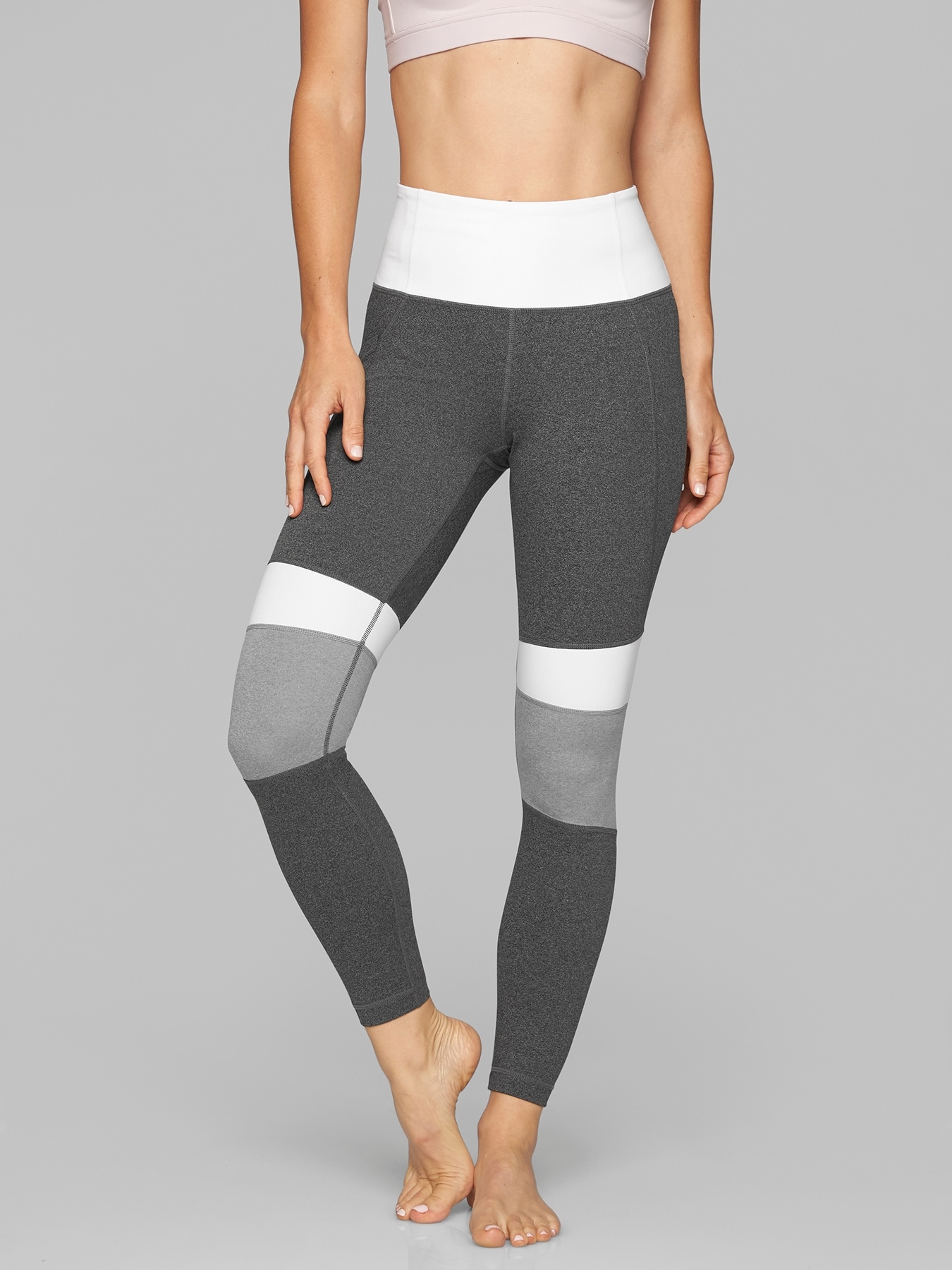 Now if you've been reading here for awhile, you know that I love Athleta. Just like Lululemon, I think their products are fantastic, even if they're a bit of an investment. This year, my mom got me these
Modblock Tights
& I love them! They're so soft & she got them in petite so they're the perfect length for me.
And my last favorite is my new
Ponte pants from Loft
. I tend to live in Ponte pants at work - so comfy & easily paired with just about anything. My mom got me this pair & they're very thick and warm. Since we're currently experiencing one of the biggest cold snaps in years here, that's exactly what I need!
Runner Up - Another great gift I got from Mary was this
roll up dish drying rack
! I know it's totally random, but it's so handy! It goes right over our sink, so it saves a ton of space, and has come in handy so many times already!