Ok people, we're back from Christmas Break & it's time to refocus. Many people look forward to this time of year to refocus themselves & let life slow down a little. Not the case here. I definitely want to refocus on healthy habits, but life is not slowing down any time soon. We're headed right smack dab into competition season & life is going to be busy! So while many people might focus on meal prepping or weekly yoga sessions as their resolutions, I'm focusing on healthy, yet convenient on the go snacks.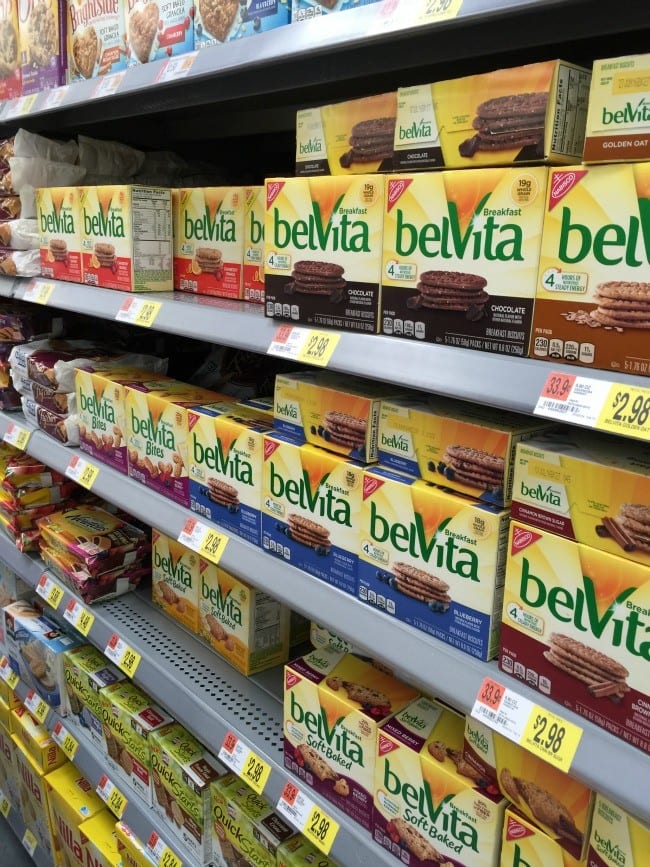 tons & tons of options to choose from!
So this past weekend, I ventured out (without kids!) and did some grocery shopping! While at Walmart, I stumbled upon these BelVita Breakfast Biscuits & decided to give them a try. I've seen lots of my co-workers eating them in the hallways & they look super convenient. What's more? They don't break the calorie bank! So far I've been really impressed with how they've kept me full all morning long - which is important when your lunch period isn't until 12:30!
I picked up a few boxes & so far the Vanilla Yogurt is my favorite! There are tons of options though, so I plan to keep exploring. And the perfect way to taste a bunch of flavors is happening this weekend! Select Walmart stores will be demoing Belvita Biscuits on both January 7th and 8th between 12:30 & 6:30! To find out if your local store is participating, just click here!